ABOUT ASHRAM
Gujarat Ashram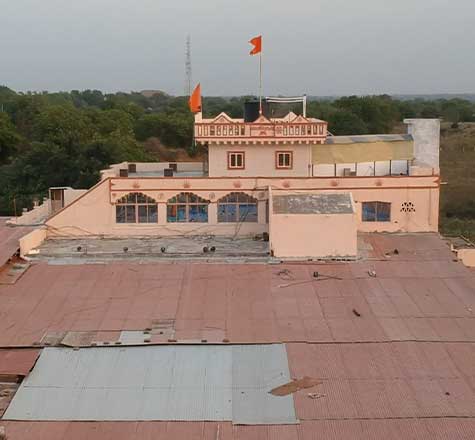 Premdhara ashram is located 48 km towards East from District head quarters of Vadodara, in the state of Gujarat. It has an accessible location off national highway 48 .
The Ashram is a two story building, with Temple, community kitchen, washing area, dining area and meditation hall in lower floor and top floor is the resting place for Sadguru.
The shrine also enjoys the breath taking views of farmlands on which is was built originally and occasional gusts of winds cradles the lush green vegetation of the surroundings. All this and given the serenity and high divine frequency with which this place reverberates, will give an instant calmness to your restless mind.
The Cow shed( Gaushala) lie in the backdrop of this place. Its a bran to raise cattle and care for them. The fresh milk and butter is used by the community kitchen volunteers to feed the local community. Additionally cow dung(gobar) and cow urine(gaumutra) is generously utilized in preparing Panchgavya medicines for Ayurvedic use.
There are multiple rooms and bathrooms for people to rest and refresh. Toiletries, bedding and daily essentials are provided for at no extra cost. Honest seekers of spiritual path are welcome at all times.
Daily morning and evening Arti poojan(prayers) are timed at 4:30 early morning ,11:30am and 6:30pm.