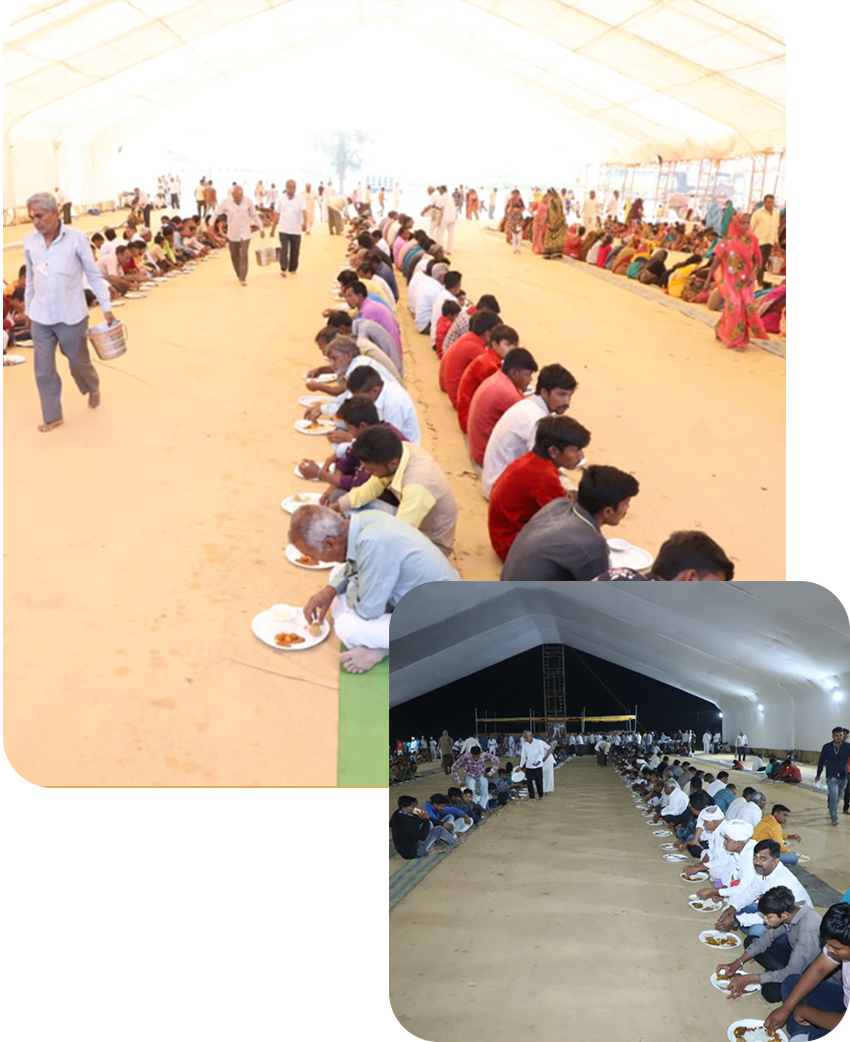 Community Meals(Langar)
It's a custom in our ashram that whoever comes is invited to enjoy delicious Mahaprasad served by devotees for free at any time of the day .
The community kitchen of our Ashram which serves meals to all free of charge, regardless of religion, caste, gender, economic status, or ethnicity. People sit on the floor and eat together, and the kitchen is replenished by donations of grains like rice ,lentils and fresh vegetables by devotees and philanthropic followers.
We are happy to accept anything and everythin that a devotee gives from his heart and help us serve the others in need .
Not a single person, at any time of the day is turned away and everyone is treated as God in disguise .

Our philosophy is simple :

God had bestowed some with surplus and some with meager resources to survive. If we understand this highest teaching in life we can donate to others who have less,and by God's grace our reservoirs will still be overfilled with them .
God is giving us a chance to serve others by giving us more.If we give we are just serving God's purpose in life .
This is the big picture worth understanding.